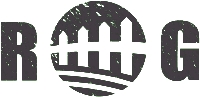 Boutique Grow Op & Composteria


Operating sub-acre plots from an urban homestead in SE Grand Rapids, RG is a quiet, no-debt, foundation-funded-free org/\nic micro-farm offering quality farm goods and services to the local community.

Now offering heritage pork!
Premium breeds, ethically raised, non-gmo fed, naturally cured, no msg or nitrates.

12 lb lots available now!

Call to inquire: 626-222-6427