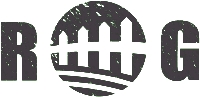 Boutique Grow Op & Composteria


Operating sub-acre plots from an urban homestead in SE Grand Rapids, RG is a quiet, no-debt, foundation-funded-free org/\nic micro-farm offering quality produce, compost and services to the local community.

Against massive outcry from the neighborhood, the City of GR is unilaterally forcing us to remove our greenhouse!
Express your disappointment directly to Suzanne Schulz at:
616-456-3646 or 4598, sschulz@grcity.us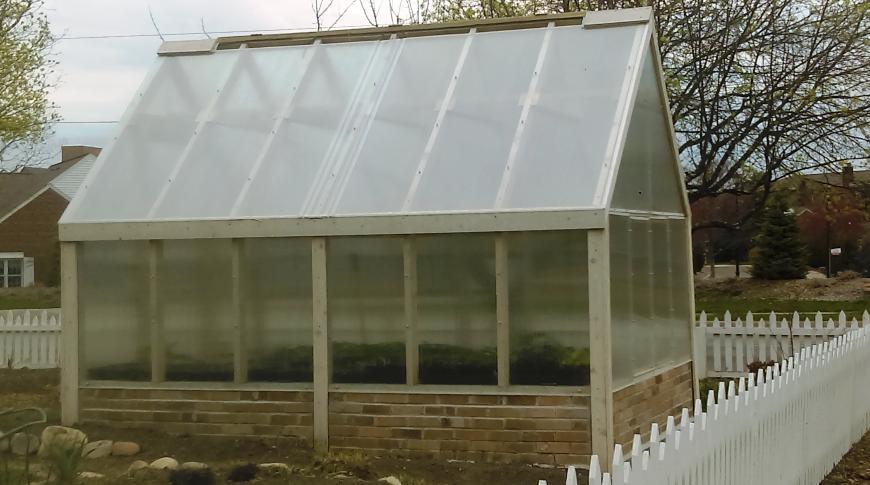 An open letter to the City of Grand Rapids' Urban Agriculture Advisory Committee
Att: Mayor Rosalynn Bliss & Director Suzanne Schulz

5/1/2018
A year ago I was awarded a biodiversity micro grant from Slow Food West MI to construct a custom built 100 sf greenhouse on our small residential city lot. The greenhouse would allow me to cultivate a unique rare variety of ginger and eventually introduce it into the local marketplace. I spent the following year slowly constructing the greenhouse in my piece by piece. The permit for an accessory structure reads "structures under 200 sf do not require a building permit" so I (mistakenly) did not apply for a permit. It seemed the ordinances allowed for this so I did not see any need to contact the city prior to construction.
Many neighbors, dog walkers, joggers and kids with parents regularly frequent our exposed corner lot. Some plan their routes around passing our lot just to look at what is blooming in the garden. Throughout the greenhouse construction process I received only positive comments and encouragement from passersby. My next door neighbor helped me with much of the construction process. Several neighbors have put in requests for garden starts this spring that would presumably be grown in the greenhouse.
I went to great lengths to make the structure beautiful and timeless to match the aesthetic of the neighborhood. I used rough sawn cedar, white washed to mute the visual presence. I hand selected each board, each cut, each piece to flow with adjoining pieces. I built the base out of reclaimed bricks from a chimney I removed from the house years ago. Even the president of the Ottawa Hills neighborhood association complimented on how fitting and refined it looked once completed.
For years I made do with rental space in other greenhouses and makeshift structures in the yard. I devised a mini mobile greenhouse cart contraption to roll in and out of the garage daily. By these crude and frugal methods, I grew thousands of seedlings every year to sell to local gardeners, friends and neighbors. The proceeds help fund other farming endeavors both in the city and in Gaines Township where we also own and lease land for farming. I do it with the help of friends and neighbors including several neighbors on my street. This year, the new greenhouse would eliminate the need for the rental space, the cold frame with broken scrap windows in the yard and the portable plastic wrapped grow cart in the driveway. This year we would have a chance at tomatoes in June and greens through the winter. We would also finally, after five years, be able to move our Nagaland ginger into a permanent home where we could control the light, humidity and temperature with the goal of generating a yield that could be sold to one of the local food establishments we work with.
Unfortunately, without first confronting me, someone filed an anonymous complaint with the city against our greenhouse in March 2018. The complaint set in motion a series of events that resulted in a magnificent squandering of time, a neighborhood inflamed, and a beloved greenhouse scheduled for deconstruction.
According to city planner Zeller and assistant director Turkelson, city code section 2.5.8 H 5 h does not apply to me. Although that section expressly permits similar structures in the front yard and includes the statement "other similar structures as determined by the director," they determined that my greenhouse was not a similar structure. I had repeatedly asked them throughout the process to have director Schulz make a determination and to allow me to meet with her but I was not granted the opportunity. Although the greenhouse was constructed in our side yard, the City considers us to have two front yards and therefore we have no space on our property where this structure would be permitted, but that was irrelevant to the planning department. The structure, they said, was in the front yard and therefore was not permitted unless I go through the costly uphill process of achieving a zoning variance.
I spent several weeks meeting with neighbors, especially those on my street(s) and in the line of view. Everyone has been very supportive; some are more upset about it than I am. Several neighbors contacted both Ms. Zeller and Ms. Turkelson to express their support and make clear the majority opinion on the structure and my standing in the neighborhood. Some of my neighbors reached out to city leadership above the staff I was corresponding with. I spoke with the neighborhood association, our block captain and some of the planning staff for the Ottawa Hills Garden Tour. All are dismayed by the City's reaction, inaction, and inappropriate handling of this situation.
This week I was granted a permit to modify the greenhouse into a 'pergola'. I am to remove all the UV polycarbonate sheeting (although not prohibited), all vertical wall supports (the planner's prerogative), all windows, the door and the entire roof. Although I am 6'3" tall, the pergola must be under 6' in height in order to conform.
This unfortunate process has made clear to me that the policies and ordinances which govern residential life and personal property ownership are egregiously archaic and holistically out of touch with the evolving needs, interests, and pursuits of the community. Further, they work against general neighborhood well being by allowing the voice of a cowardly outlier to hold captive the interests and opinions of an entire community.
By May 6th, I will have a pathetic pergola that will serve as a monument to the misguided nonsensical application of laws that no longer function properly. Until the system changes and the interests of the community are prioritized over the interpretation of the law's letter, 805 Cadillac Dr will be a glaring reflection of the City's shame.
The City's policies and ordinances that inherently inhibit the efforts of creative urban agriculturalists will do little to prevent us from achieving our goals. They will only create more resolve amongst us to plow ahead despite the obstacles even when it means going underground and operating between the margins. The City leadership should decide how they want to interact with urban growers and supportive residents. With the City's help we can create more green spaces, strengthen local food systems and improve neighborhood well being. Without the City's help, we will continue to get by with pop up structures and temporary set ups always staying a step ahead of the scrutinizing eyes of the bureaucrats. Urban agriculture is here, burgeoning and not going away. It brings people together and sparks new life in neighborhoods that span all demographics. It is up to the leaders of our great City whether they will embrace and encourage this positive change or perpetuate poor policy that prohibits and prevents it.
Sincerely,
Luke

Cadillac Dr. SE
Grand Rapids, MI 49506
626-222-6427

Now offering heritage pork!
Accepting reservations for half or whole